End of Year Letter 2022-23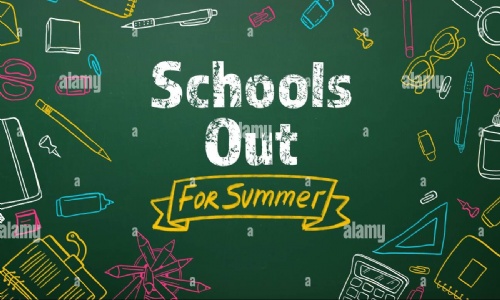 Another year comes to an end here at Highfields and I wanted to say a huge thank you for your continued support over the past twelve months.
It's been an incredibly busy and amazing year here at Highfields, but before we all get too far into our well-deserved breaks, I wanted to take a moment to reflect on how much the children and staff have achieved over the last year. I am so pleased that we have been able to completely reopen to parents in 22/23 and we were able to have parents in school for concerts, sports days and our sensational Year 6 Performance last week. I am also proud that we have been able to find a new and amazing location in the Sandwell Aquatics Centre, so our Y4 children can learn to swim next year. We have taken part in a range of amazing trips and residentials and also been lucky enough to have visitors in school to enrich our curriculum. We cannot wait for next year where we have even more parent workshops and visits planned for you and your children.
I would also like to take this opportunity to say goodbye to our Year 6 pupils. They have been a credit to everybody and they will be missed by us all. We are so proud of their incredible end of year achievements and I know that the secondary schools are receiving a fantastic group of children. I would like to wish them luck in their future endeavours and hope to see them again one day. Can I also thank all Year 6 parents, for some of you I know this is the end of an era as your last child leaves Highfields. Thank you for your many years of support and letting us play such a large part in your child's life - it has been both an honour and a pleasure.
I would also like to acknowledge the entire staff team here at Highfields. I know from everything I've seen this year just how much hard work the teachers and support staff have all put in, how they've consistently gone above and beyond despite all the challenges and just how brilliant and successful they've been, again I am honoured and proud to be part of the Highfields family and I would like to thank them all.
Our Highfields family will also be growing over the summer holidays with Mrs Seville awaiting the imminent arrival of her baby and not long after our return to school, Mrs Lovekin will be expecting her first child! We cannot wait to meet them both!
In closing all that is left for me to say is from everyone at Highfields we would like to wish you all a safe and happy holiday and we look forward to seeing you all on our return to school on Wednesday 6th September 2023 or Thursday 7th September 2023 (for some of our new Reception children).
Have a fantastic break,
Mrs Garratt